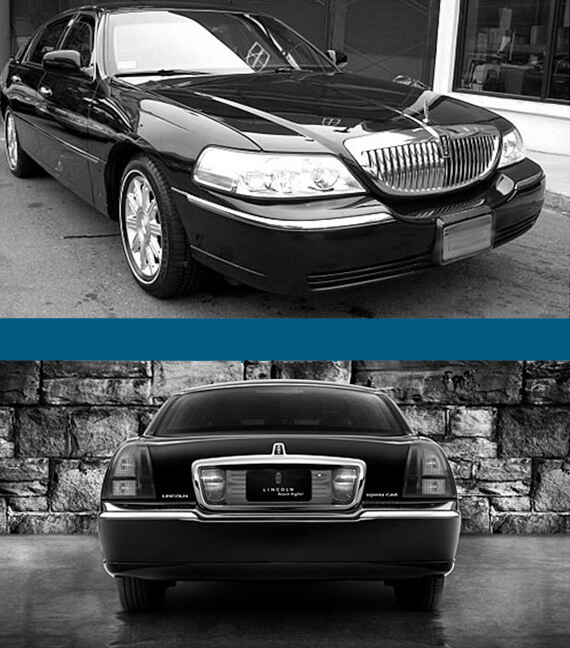 On your trips with us, you may not think about the V8 engines or the rear-wheel drive, but those provide for a very smooth ride. The rough roads of the Motor City are no match for the well-constructed Lincoln Town Car. You won't feel a single bump.
The brushed satin metal accents are an extra luxurious touch, and the comfortable headrests mean that you can lay your head back and maybe even catch a few "zzz's" on your way from the airport after a long flight. Pure relaxation.
Music lovers can pop in their favorite CDs or just listen to the radio, but no matter which you choose you'll be enjoying it on a state of the art THX audio system. The DVD-based satellite navigation system means that our chauffeurs can find even the most obscure destinations!
The chromed aluminum wheels are another touch that we find so luxurious, and you'll just love having all that room to stretch out and relax during your trip. When loading and unloading luggage, you'll certainly notice the power trunk and the trunk organizer too. All to make things easier on you!
Our vehicles are both impressive and practical, and when you hire our transporation services, we know you'll be pleased with our professional chauffeurs too. Traveling with us is always a real pleasure.