Hotels in Romulus Michigan
---
Hilton Garden Inn Detroit Metro Airport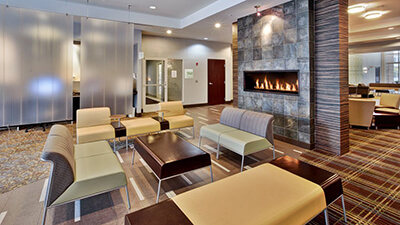 ---
The Hilton Garden Inn is a fantastic and relatively new hotel in the Romulus area that is a beloved spot to stay for people in need of a hotel to stay in near the airport. There is a fantastic, large parking lot so you don't have to worry about not finding a place to park, and the rooms are extremely energy efficient. The staff is friendly and attentive, and will make sure that you are always happy with your stay! There are all sorts of different amenities and features within each room that will delight you and make you feel right at home such as fridges, microwaves, and energy efficient lights.
---
Address:
38100 Smith Rd
Romulus MI 48174
Phone:
(734) 727-6000
Hampton Inn & Suites Detroit/Airport-Romulus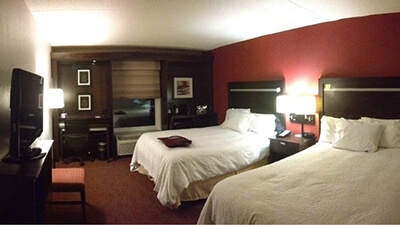 ---
The folks at Hampton Inn & Suites truly know how to make you feel like royalty. Whether you are there during the night or daytime, you will be pleased by the way that you are treated at the Hampton Inn. Other hotels might have noise issues and thin walls, but not the Hampton Inn. You will never have to worry about being woken up in the middle of the night, and if you are, the great folks at the Hampton Inn & Suites will make sure to handle the issue in a timely fashion. The breakfast that they serve is absolutely unparalleled, and there are few better ways to wake up than to the smiling faces of the employees of Hampton Inn & Suites.
---
Address:
31700 Smith Rd
Romulus, MI 48174
Phone:
(734) 595-0033
Embassy Suites Detroit Metro Airport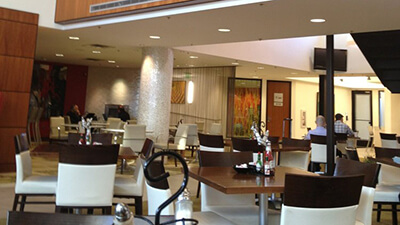 ---
If you're looking for a great deal during your timely layover or delayed flight, then Embassy Suites on Wickham Rd is an excellent choice. And it will be difficult finding a hotel that is half as inexpensive and at the same time as beautiful and excellent as this Embassy Suites. They have a convenient airport shuttle that will save you plenty of time and stress on figuring out transportation in or out of the busy Detroit Metro Airport. All of the rooms are incredibly clean and the beds are so comfortable you'll want to take them with you! This, paired with the incredibly friendly staff will delight you and make you want to keep on coming back.
---
Address:
8600 Wickham Rd
Romulus, MI 48174
Phone:
(734) 728-9200
La Quinta Inn & Suites Detroit Metro Airport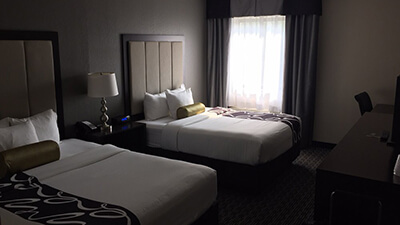 ---
La Quinta Inn & Suites is one of the most modern, inexpensive hotels around. They are dog friendly, which can be a major plus for many people, especially those who are traveling with their beloved animals which can already be a stressful thing to do. La Quinta has a reputation for being a nice, stylish, inexpensive, and friendly place to stay and this La Quinta has no problem living up to these expectations. The facilities are all remarkable and lovely. The breakfast bar is ample and will have no problem filling you up! La Quinta is an excellent place to head to when you need a quick place to stay.
---
Address:
30847 Flynn Dr
Romulus, MI 48174
Phone:
(734) 721-1100
Sheraton Detroit Metro Airport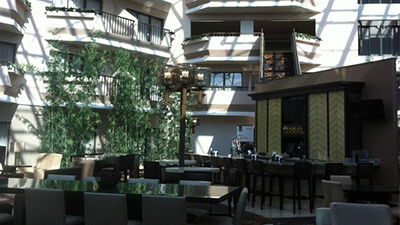 ---
The Sheraton is one of the most beloved hotels in all of the Detroit Metro area. It is only minutes away from both terminals of the airport, and they provide a free shuttle that will get you there in a perfect amount of time in order for you to safely and comfortably board your plane. They offer an excellent full service bar, as well as a business center, a gift shop, as well as a hot tub and an indoor pool. These amenities alone could be enough to sway some to head over to the Sheraton, but that's not where he excellence ends. Their restaurant is excellent and delicious, the rooms are clean and fantastic, and they have a loyalty program that will certainly convince you to continue to come back.
---
Address:
8000 Merriman Rd
Romulus, MI 48174
Phone:
(734) 729-2600
SpringHill Suites Detroit Metro Airport Romulus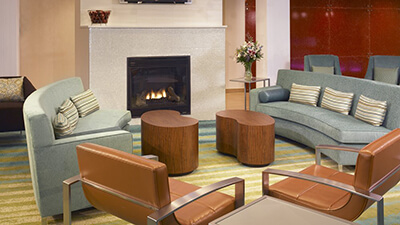 ---
The very first thing you'll notice about SpringHill Suites is the warm and welcoming staff members. They clearly train their employees extensively with a passion for customer service in mind. They have an excellent work out room with new and functioning exercise machines, that also have neat televisions built into each and every machine so you won't get too distracted by how difficult your exercise is getting. There are plenty of excellent restaurants and bars within a reasonable distance from SpringHill so there is never a shortage of fun things to do while you are enjoying your stay at SpringHill Suites. You will love your stay at SpringHill!

---
Address:
8280 Merriman Rd
Romulus, MI 48174
Phone:
(734) 326-7500